Engineering Capabilities
We don't just provide top-quality components, we also develop total system solutions to help solve customers' problems. Our goal is to help you maintain your cooling tower and keep your process running at peak performance. And with decades of cooling technology experience, Marley can offer the parts, service, and knowledge you need to solve your cooling issues.
Ask yourself these questions:
When was the last time your cooling tower was inspected by a Marley technician?
Who maintains your cooling tower and are you following the Operations and Maintenance schedule?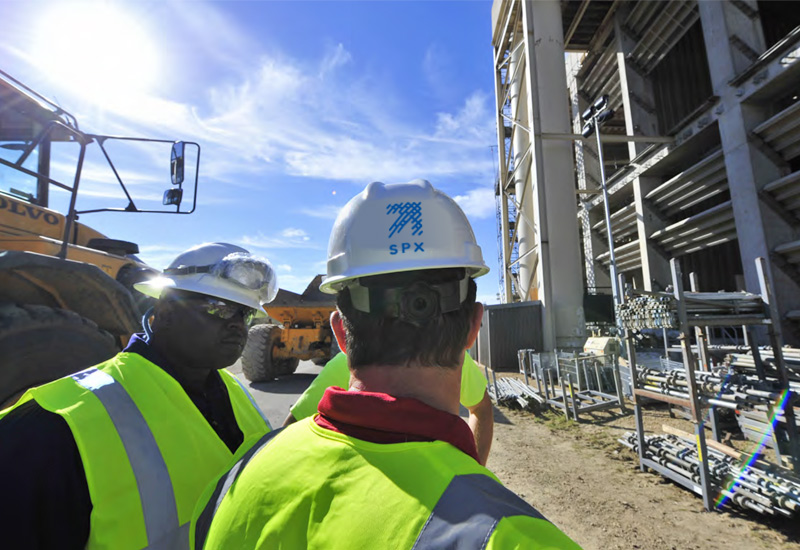 Below are some common solutions we provide to businesses like yours every day:
If you need additional assistance, please contact your SPX/Marley rep to request a consult or onsite training.
OEM Knowledge
(Do you need more knowledge to successfully operate your cooling tower?)
Solutions and Benefits:
Consult your Tower Operation and Maintenance Manuals Request onsite training with a Marley Technical Sales Engineer.
Energy Analysis
(Are you concerned with energy costs of your tower? Have you seen your electrical usage increase?)
Solutions and Benefits:
SPX/Marley can provide an energy analysis for your tower based on current load Upgrade your tower with a High Efficiency motor and VFD to decrease your electrical demand Replace with OEM Marley fill to keep your cooling tower at maximum performance.
Colder Water
(Have your cold water demands increased?)
Solutions and Benefits:
Add additional cells or new tower
Upgrade your existing tower's mechanical equipment to increase air flow
Upgrade existing tower's fill to high efficiency fill design
Cost Savings
(How can we help you decrease the cost of your process?)
HVAC Solutions and Benefits:
SPX/Marley can help you decrease your chiller energy cost* by restoring your tower to the original design condition.
Industrial Solutions and Benefits:
SPX/Marley can improve process consistency to reduce cost of quality.
Power Solutions and Benefits:
SPX/Marley can reduce the quantity of coal required to make the same power output *1 degree of cooler water can result in $4,200 in energy cost savings per year (based on 320hp chiller operating 365 days at $0.10 per KWHR).